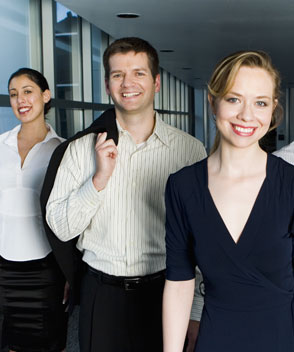 "Locating in the Incubator was absolutely the right move for our company".
Kyle Kilger
"The incubator environment and all the help from the staff were a key ingredient in opening the US market to us".
Chris Crewe-Read
The Seminole Technology Business Incubation Center (STBIC) is a joint venture of Seminole County, Seminole County Port Authority and Seminole State College. This joint venture is supported by grants from the National Aeronautical and Space Administration and the Technological Research and Development Authority.
Our Goal is to provide a nurturing environment for technology based companies in the early stages of development.
The STBIC is a member of the TRDA/NASA network of incubators. We are a founding member of the Florida Business Incubation Association and an active participant in the National Business Incubation Association.
How We Can Help You?
Do you have your own business, but still can't manage it correctly and 100 dollar loan is hardly enough? Don't give up. We are here to help you. Working with us, you will get such benefits:
Cooperating with other businessmen as a partnership;
Experience exchange: entrepreneurs in your niche have already faced a lot of problems. So, know what to expect and how to deal with any issues using other's experience;
Get a full analysis of your financial documentation;
Access to training sessions and workshops, that allow developing entrepreneurs skills;
Know more about resources, services, and programs that can stimulate the growth of your business and increase profit;
Greate individual offices for low rent.
Common Questions
Where are we located?
What are the advantages of a business in Florida?
What type of Facilities are available?
What are the Benefits of working with STBIC?
What services are available to help my Business?
Staff
Renee Templeton, Administrative Assistant
Related Services
Florida Small Business Development Center at Seminole State College
Seminole Advisory Board